Meet our employees
---
Martin
Compliance Manager, Technical Service, Denmark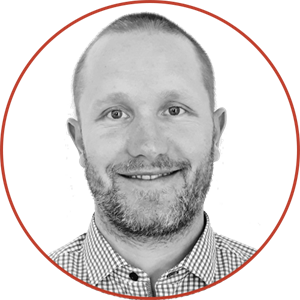 I thrive in the fact that we at Bavarian Nordic have a very informal culture, where innovative ideas quickly become reality. We are a company that is developing to such an extent that it makes going to work fun. A "can do" approach to tasks mixed with a good mood means that the atmosphere is always good in the team.
"I have developed more than anywhere else in my career."
In my time at Bavarian Nordic, I have developed more than anywhere else in my career. I have always had the desire to take on great responsibility. This I have been allowed to in Bavarian Nordic, which has been a fantastic personal development journey.
I started in 2019 as a technical supporter, here I did what I could to take on as much responsibility as possible. My downfall here was that I didn't have a dedicated manager at the time.
In 2020, I got my current manager, who gave me all the responsibilities I thought I could handle. This resulted in a huge personal development, which resulted in me being asked a year ago, if I wanted to become a manager for my own team. From there I was allowed to build my own team, which has been very affirming for me.
I feel that in Bavarian Nordic they do what they can to develop me and the other new managers, which is very motivating.
---