Meet our employees
---
Nina
Senior Manager, Group IT, Denmark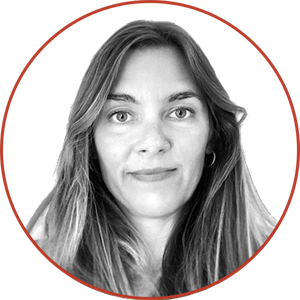 Openness and speed are how I would describe Bavarian Nordic. This also means that you should embrace yourself for a journey, but a journey you can help design. One of the key motivators for me in this high-speed journey is the culture around openness and the fact that ideas and new thought are encouraged and listened to. This is an important trait for a company moving forward
"In all of this there is a strong feeling of togetherness."
In all of this there is a strong feeling of togetherness. Togetherness because no one stands alone. No matter where you are in the organizational structure, you pitch in. This is not only the case for a team or department, however the support from cross functional alignments is also contributing to success stories.
I started at Bavarian Nordic in 2020 and from the very first day I felt the speed – the speed to do more, to want more. Building the commercial system landscape was in focus and we all ran – jointly – with the ball. Me as a project manager and my team members with all the knowledge.
Since then, I have moved to a manager role, where I thrive today. Development is something that happens in al layers of Bavarian Nordic and that is discussed openly. Recently two of my employees moved to new roles in Bavarian Nordic, because the fit was right, and it made sense. Development possibilities are definitely there and something that is encouraged from a company side.
---